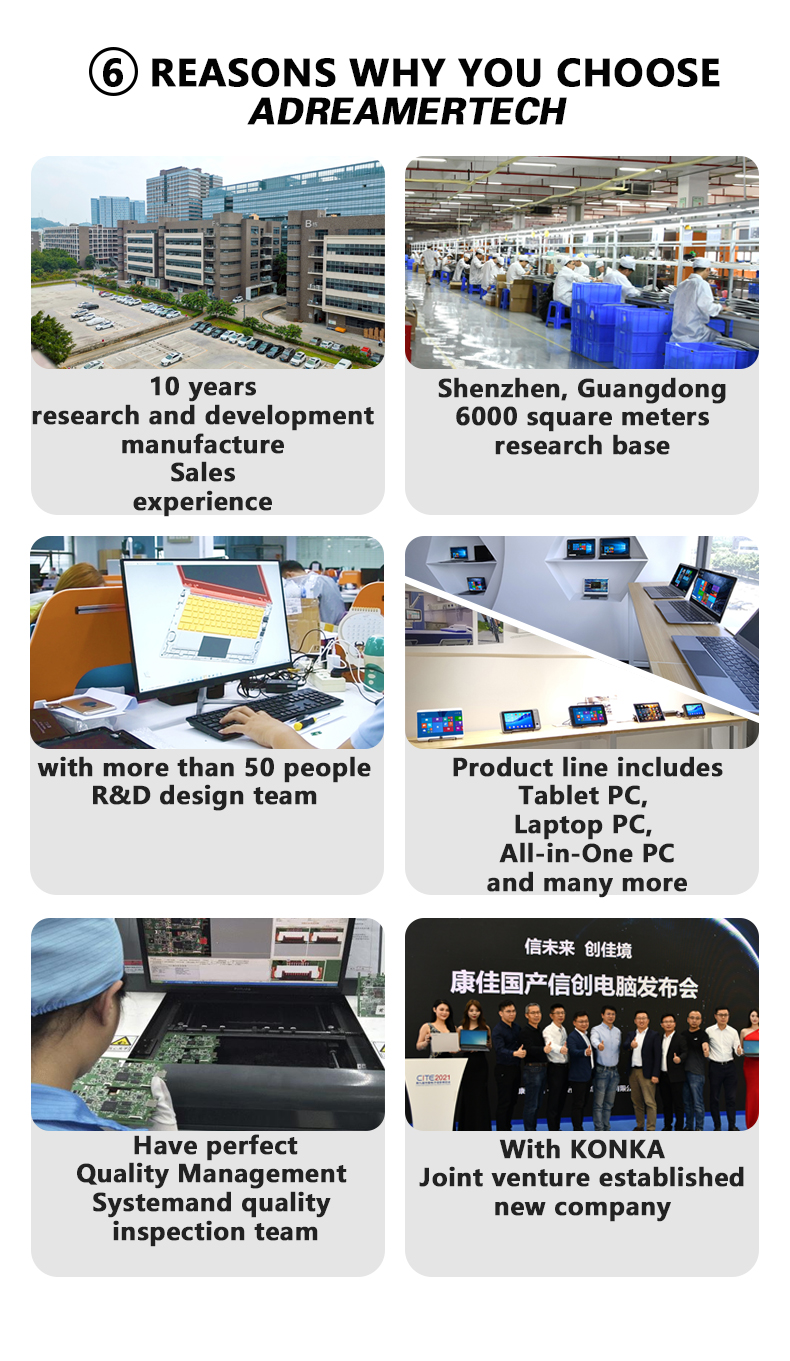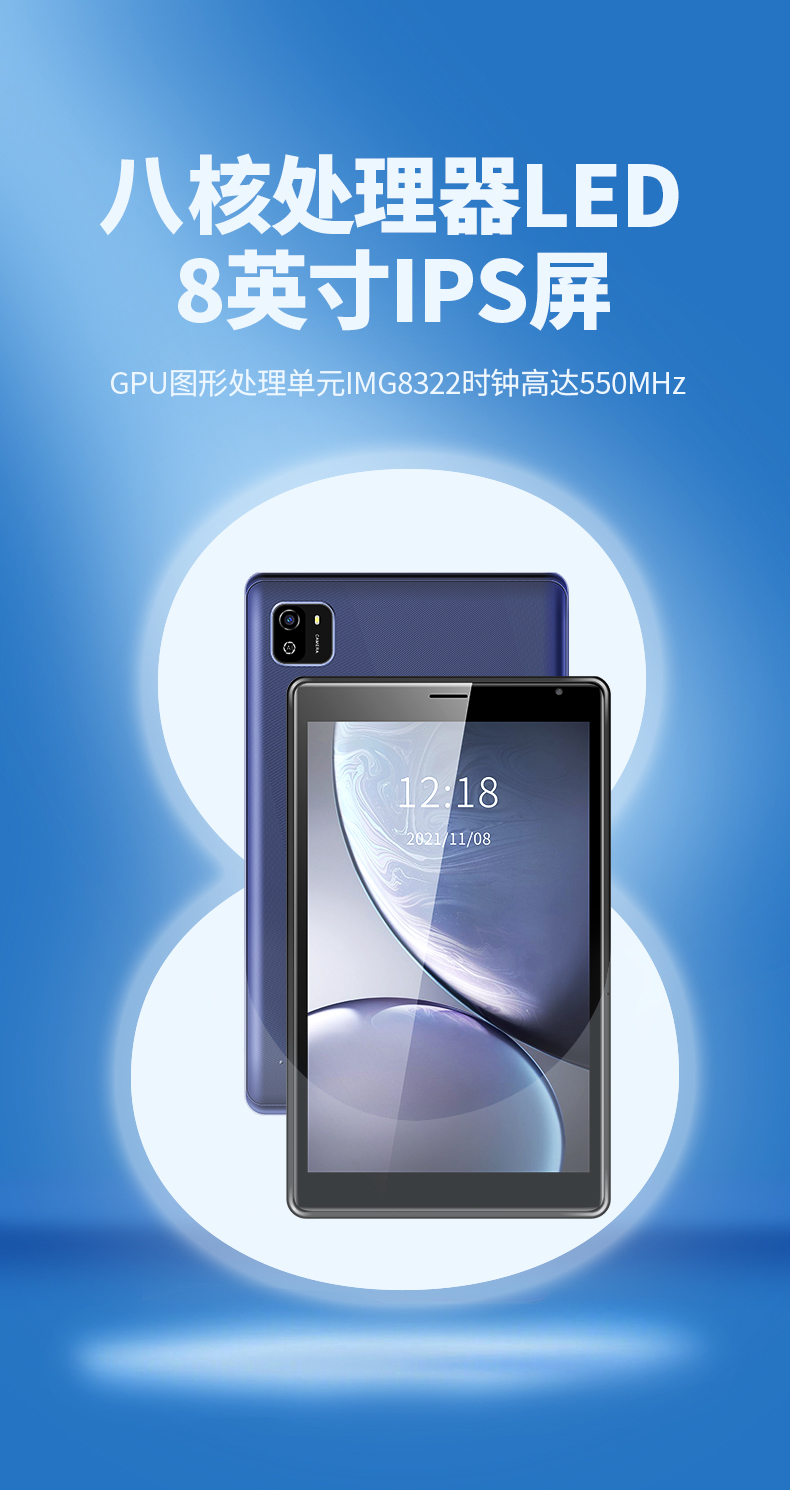 Adreamer2023 launched a new 8-inch tablet in the first quarter to make up for demand for smaller tablets from overseas customers, especially in India, and from Chinese tablet makers in the African market.
LibraPad 8 8-inch tablet computer has an advantage due to its small screen and price, it is equipped with an 8-inch LED IPS display whose resolution reaches 800*1280, (Capacitive-Touch P+G) five-touch capacitor screen, because we are strict about quality, We only choose quality assurance LCD suppliers such as BOE and LNNOLUX. After 11 years of continuous efforts, Adreamer has become a large-scale tablet supplier.
India, Africa, South America and Latin America do not have high performance requirements, so the LibraPad 8 uses two UNISOC processors, which can be used for high-end and low-cost customers: 8-core SC9863A and 4-core SC9832E.
SC9863A is UNISOC's first 4G SoC platform to support AI applications. The 8-core 1.6GHz Arm Cortex-A55 processor architecture improves performance by 20% and AI processing power by 6 times compared to the Arm Cortex-A53. SC9863A is aimed at the global mainstream market, focusing on improving the processing capacity and innovative application of the camera, and improving the intelligent experience of mobile terminals.SC9832E is the preferred solution for 4G universal smart tablets, with power consumption and performance advantages at a more competitive price. It has excellent power consumption performance in various usage scenarios, with standby power consumption reduced by 50% under multi-background operation and battery life increased by 40% during heavy use.It is the first choice for low-priced tablets.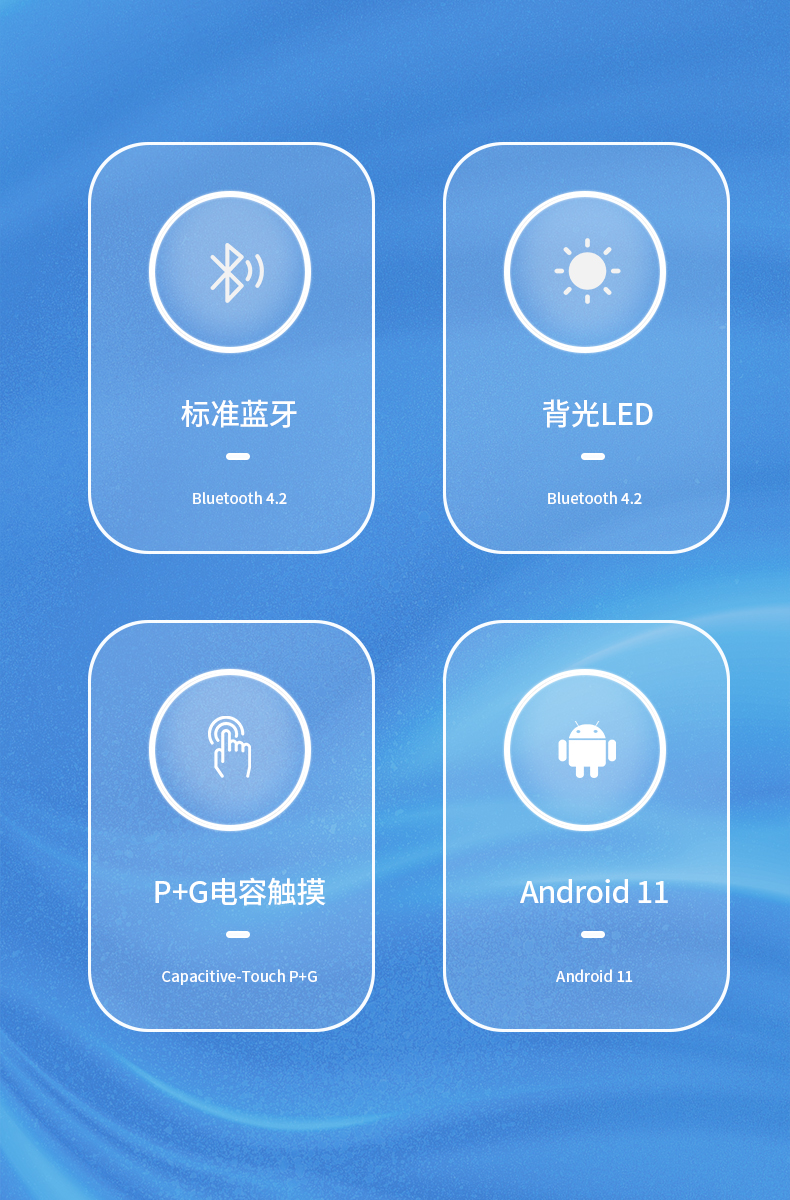 LibraPad 8 is available with 2GB and 4GB storage options + 32GB or 64GB and TF card support expandable up to 128GB. Adreamer can also be customized for guests with children's learning tablets, or medical tablets. We have 11 years of experience in customizing tablets in the industry with a dedicated R&D department. We can automatically enter and run the apk designated by the guests when the tablet computer is turned on, and hide other built-in apps of the Android 11 system, which greatly saves the running memory. Therefore, we can choose the solution with lower configuration so as to achieve the best solution of tablet computer which can not only run the APP smoothly but also save the cost.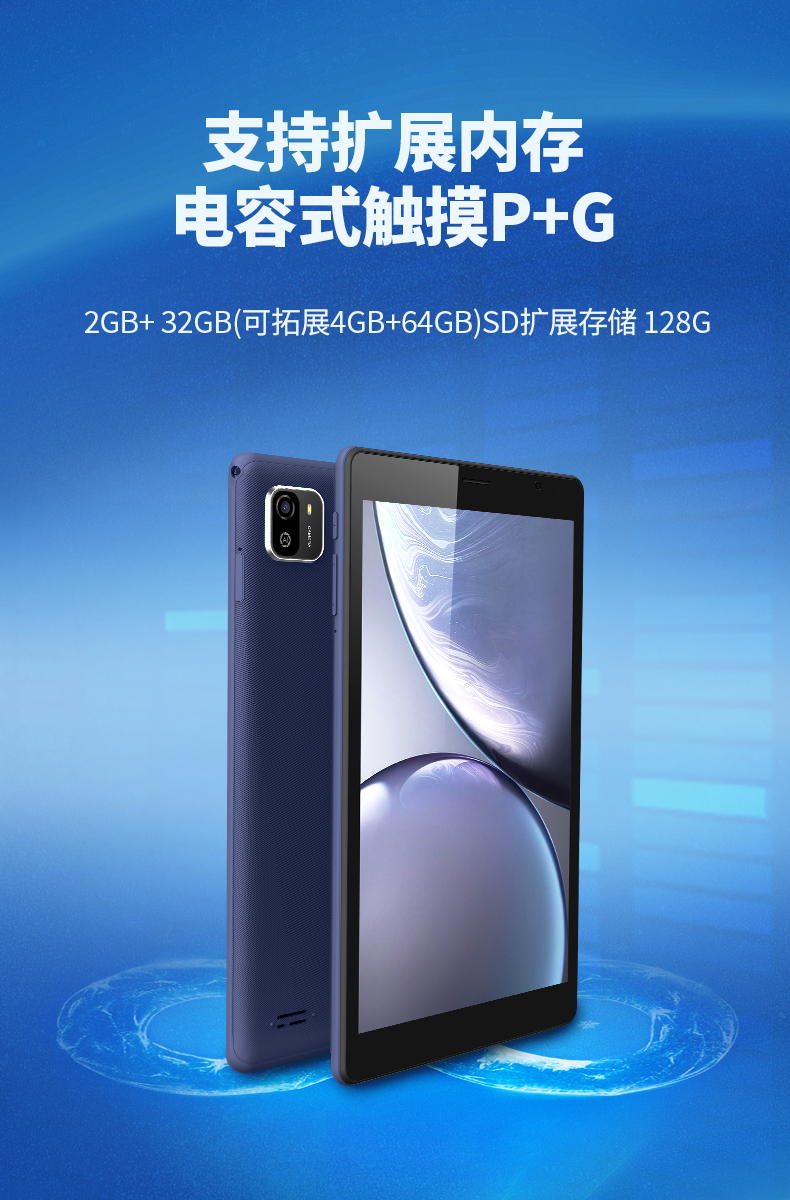 In terms of communication, LibraPad 8 has two options: WiFi version and 4G version. WiFi version supports 2.4GH 802.11b /g/n and ac WiFi can be selected at the same time.4G version is to add 4G communication module on the basis of WiFi version. In the process of purchasing in other countries, besides selecting a tablet computer foundry with strength in Guangdong, China, we also need to have certain research and development ability. Our company can adjust different 4G communication frequency bands to meet the needs of customers in different countries and regions. Such as we the LibraPad 8 4 g version support 2 g / 3 g / 4 g networks B1 / B2 / B3 / B4, B5 / B7 / B8 / B12 / bl3 / B17 / B20 / B28AB/B34 / B38 / B39 / B40 / B41 spectrum.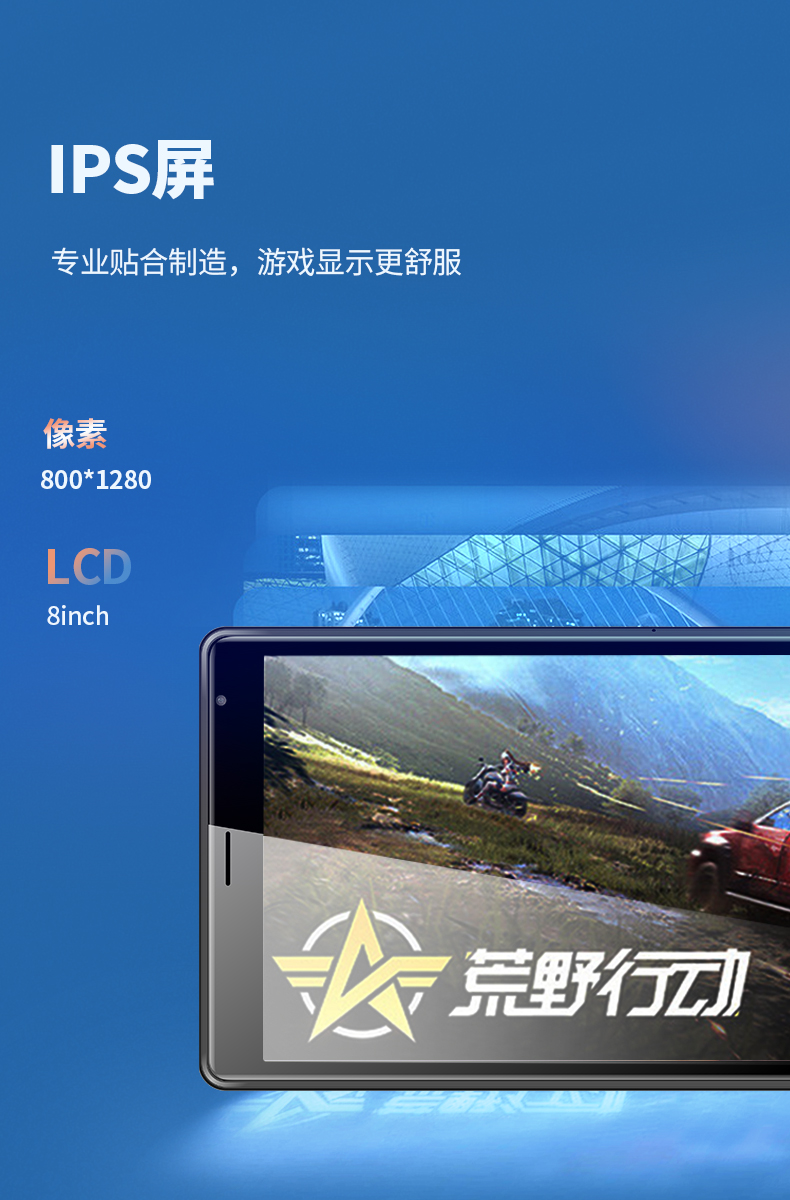 LibraPad 8 is equipped with a 200W front camera and 500W rear camera, which basically hides most use environments. At the same time, Librapad 8 is normally upgraded to 500W front camera and 1300W rear camera, which is more suitable for children's online course learning.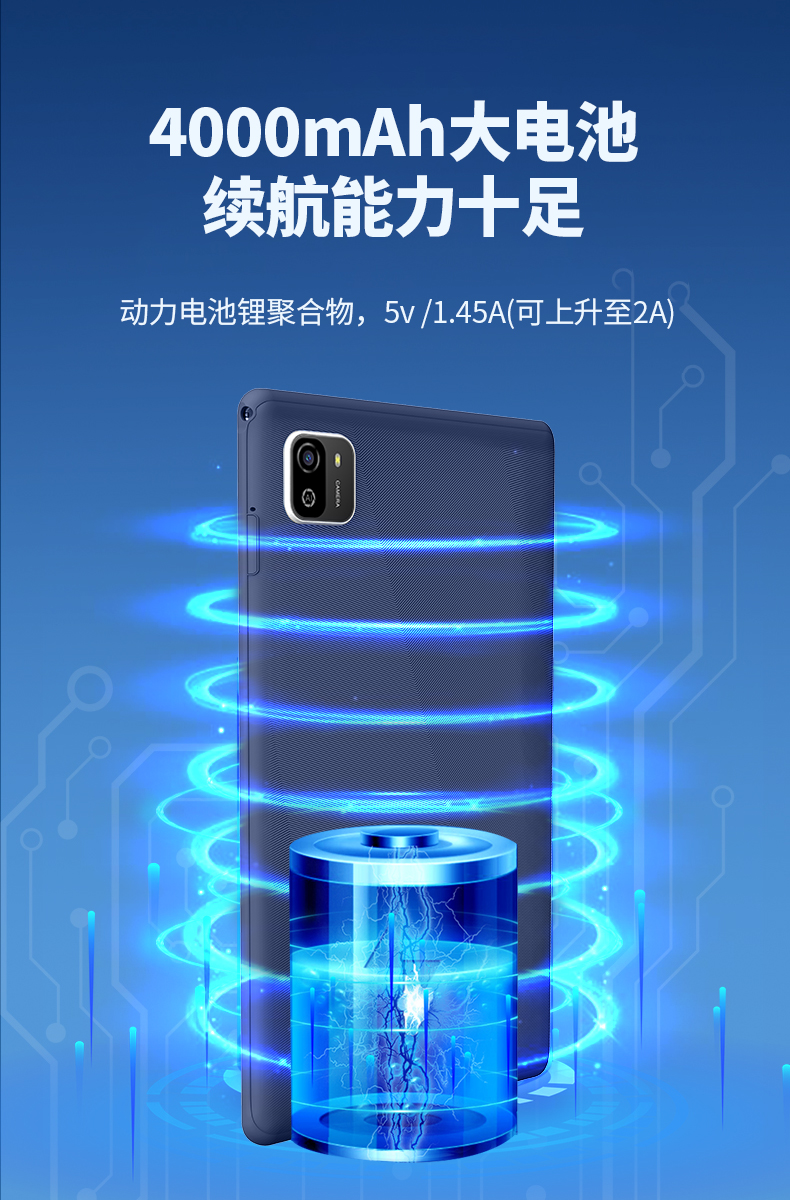 The LibraPad 8 comes with a 4000mAh lithium battery and a 5V/1.45A Type-C charging port that lasts 5-8 hours on a single charge.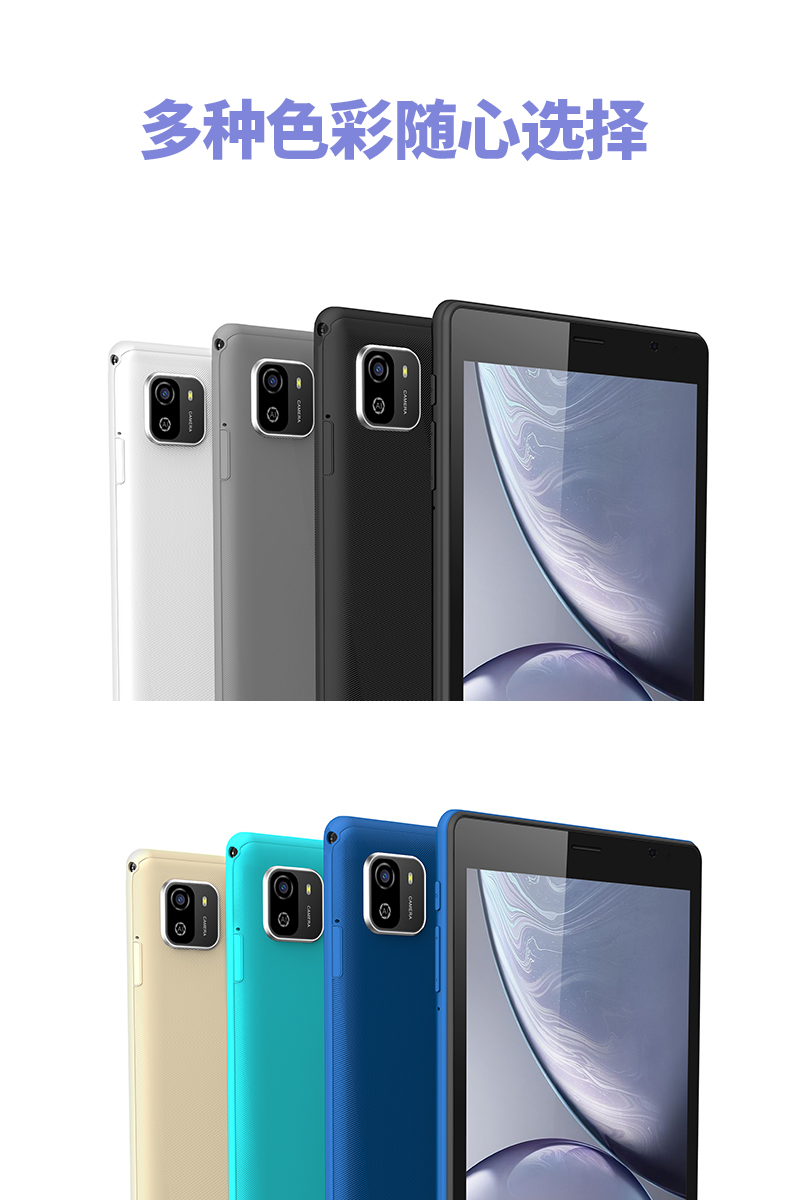 Adreamer is also putting a lot of effort into the color scheme, offering the LibraPad 8 in white, gray, black, khaki and sky blue, as well as customizing the colors and logo.LibraPad 8 is a very cost-effective 8-inch tablet computer, which is suitable for government bidding in African or Latin American countries. We have successfully exported this product to the Indian market, and the product quality and stability have been recognized by customers after a long time of market verification. Our Adreamer is a company with excellent quality and stable supply. For experienced tablet manufacturers who need more information about OEM/ODM tablets, please contact us.
LibraPad 8
Inch
8" Inch
Core
Octa-core
Product Model
LTE Tablet
Mechanical
Dimension
208.9* 125* 9.6 mm
Reference Weight
About 340g
Housing
Plastic
Brief Introduction
8" Tablet PC(4G)
Chipset
Chipset
SC9863A
Architecture
4*A55+4*A55
Frequency
1.6GHz
System OS
System OS
Android 11
GPU
Graphic Processing Unit
IMG8322 clock up to 550MHz
OSD
Default
English
Multi-Language
YES
eMCP
Density
2GB+ 32GB(Update to 4GB+64GB)
SD
Extended Storage
MAX.128G
LCD Panel
LCD Size
8" inch
Resolution
800*1280 IPS
Backlight
LED
Touch Pannel
Touch
Capacitive-Touch P+G
Multi-Touch
YES,5points
4G/3G Network
4G Band
B2/B3/B5/B8
3G Band
B1/B2/B4/B5/B8
GSM
B1/B2/B3/B4/B5/B7/B8/B12/B13/B17/B20/B28AB/B34/B38/B39/B40/B41
Voice
YES
Data
YES
WiFi Module
Standard
2.4GH 802.11 b/g/n(ac WiFi for optional)
Bluetooth Module
Standard
Bluetooth 4.2
GPS
YES
USB
Spec
Type-c
OTG
YES
Camera
Front Camera Pixel
2.0M(Update to 5.0M)
Back Camera Pixel
5.0M(Update to 13.0M)
Auto Focus
YES
Flash Light
YES
Sensor
G-Sensor
YES
L-SENRO
Support
P-SENSOR
Support
GYROSCOPE SESNOR,
Support
GEOMAGETIC-SENSOR
Support
HALL SENSOR
Support
Speaker
8Ω 1W
Reciver
Support
Mic
Internal
Connector Slot
SIM Card
Two SIM card or one SIM card + one micro SD card
MicroSD Card
Micro USB/Type-c
×1
Earphone Jack 3.5mm
×1
pogo pin
YES
Keys
Tact Switch
Power,Vol+, Vol-
Power
Battery
Li_polymer
Capacity
4000mAh
AC Adapter
5V/1.45A(Update to 2A)
Audio
Decoder
MP3/AAC/AAC+/WMA/DRA/AMR-NB
Format
Video
Decoder
H.264 1080p 30 fps/MPEG4 1080p 30 fps/H.263 1080p 30 fps/VC1 1080p 30fps,VP8 1080p 30fps
Format
Resolution
Support high quality 1080P
E-Book
Format
TXT, EPUB, PDF,WORD,EXCEL, POWERPOINTS
Standard Accessories
AC Adapter
YES
User Manual / Warranty Card
YES
USB Cable
YES
Cover
No
Optional Accessories
Earphone
No
OTG Cable
No
Gift Box
Yes
Stylus pen
No
Pogo pin Keyboard
No
Ambient temperature
0~40℃
Certifiation
CE
Compatible
FCC
Compatible
KC
Compatible
RoHS
YES